Due to changes in the way we utilize technology, remote work is rapidly expanding.  It allows us to have the flexibility to work at home and create our schedules.  Most people find this alone enticing.
However, not everyone can work from home.  It takes a special type of individual to be successful at it.  The individual needs to be self-motivated as it is easy to procrastinate from the comfort of home.  People need to be able to work with minimal supervision and be able to budget their time well.
Remote positions vary from potential start-ups' suggestions to established careers.  There is a huge potential for work-at-home jobs and a plethora of benefits as well.
Sustainable Remote Job Opportunities
Online/At Home Business
The way we do business is evolving.  Many people are electing to rid themselves of a commute to the office in favor of working at home.
The benefit is that often people can set their own schedule and work right from the comfort of their own home.
Many businesses establish an online store featuring their product lines.  If it is a service, they highlight what they offer. Conferences are done via video as opposed to in person. You can easily close deals this way, and send documents electronically.
Products can be shipped as well, eliminating contact.  Businesses are rapidly expanding more into the digital world.
Mobile Disruptors is one example of a company that provides opportunities for people who are interested in working from home in their own business. Mobile Disruptors doesn't offer you a job, but the ability to generate income selling a white label and turnkey service. Their customers earn as much as $15-20k per month selling social media and other services to local businesses.
Animator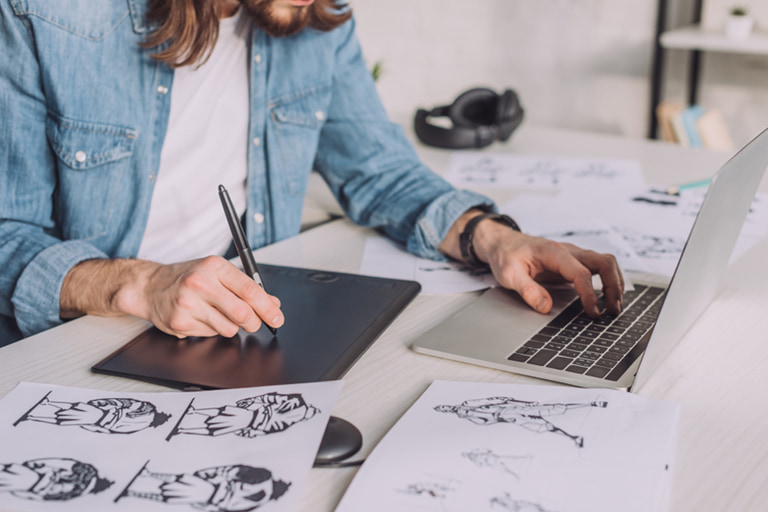 Creative and artistic individuals will enjoy this job!  Effects are needed for movies, television, and other types of media.  People who know how to create animation, visual effects, and content are in high demand.  If you have your digital studio, this makes it quite easy to work from home.
Animators can earn an average of $25- $106 per hour.  However, this is mostly on sights similar to Upwork.
Caterer/Chef
If baking or cooking is your passion, then consider establishing a catering business.  Additionally, you can be a personal chef.
People who love to bake can generate money by selling goods to neighbors, friends, or in farmer's markets.
Graphic Designers
Graphic designers generate visual demonstrations of ideas.  They use either traditional artistic methods or, most often, computer rendering applications, working remotely in designing layouts, fonts, logos, advertisements, brochures, or any other design.
Improvements are made through client feedback.
People who are artistic, creative, and have an eye for design enjoy careers in this field.
The average salary is $3,444 monthly.
Travel Agent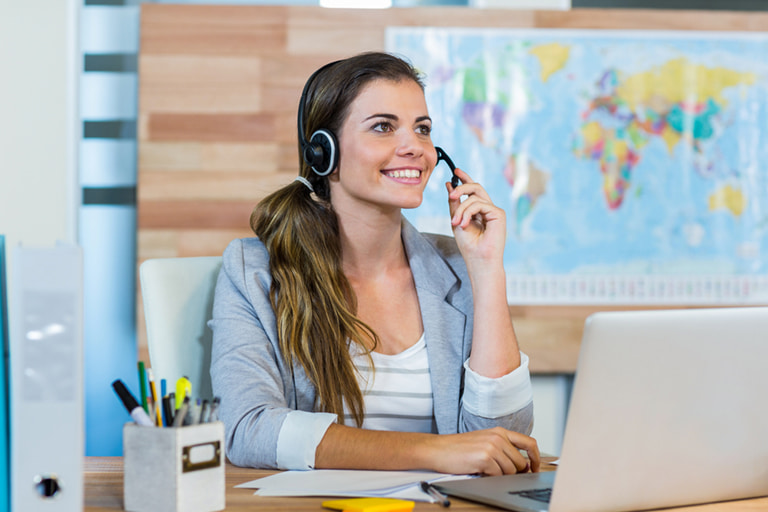 This person would be responsible for booking travel arrangements, providing advice on various destinations/business trips, and creating itineraries/schedules.  Travel agents can work remotely by using the phone or video conferencing.
They can utilize the internet to book hotels, flights, and entertainment for people globally.  Remote agents tend to work for larger corporations that require individuals in several time zones.
If you are social, love travel, and are interested in new places, this is an ideal career.
Travel Agents earn an average of $42,933 annually.
Tutor
Tutors who work remotely can instruct people on any subject they have experience, education, or expertise in.  Video conferencing is often incorporated for remote learning as it allows for interaction and screen sharing.  Teaching software is also available.
Teaching people can be taught on a one-on-one basis or group setting.
Tutors can generate their lesson plans or teach from a well-established program.  Remote tutoring allows for flexible hours.  It is perfect for those with a love of public speaking and teaching.
The average salary for online tutors is $21.59 per hour.
Accountant
The responsibilities of this position include reviewing and preparing finances for individual and corporate accounts.  Accountants provide financial advice.  They aid in determining whether companies are viable based on operating and budgeting expenses.
Virtual accountants can begin in entry-level positions and rapidly advance.
This position is for someone who is analytical, logical, and who loves math/tax law.  It is a very stable, lucrative, and high-demand position.
The average income is $55,915 per annum.
Digital Marketer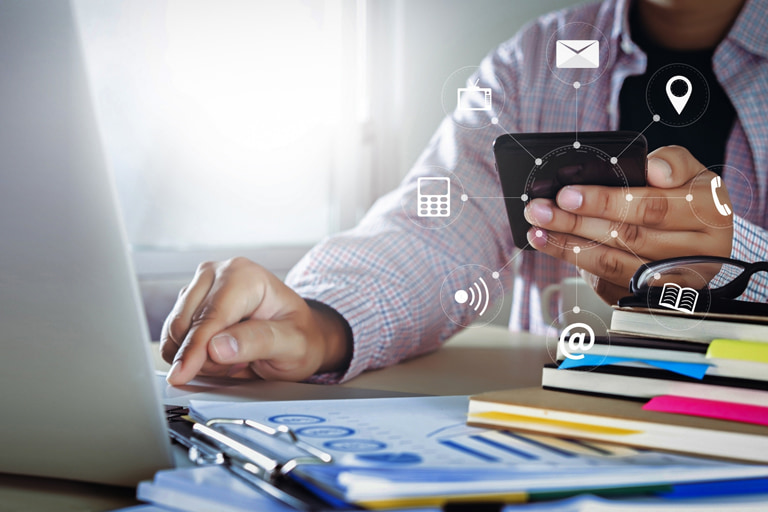 Digital marketers manage social media, email, and web content to attract customers to their client's sites. They manage the client's search engine rankings, websites,  advertising, and blog strategies.
These activities permit them to work at home from any location.  The only requirement is internet access, marketing skills, and an eye for design.
The skills required for a digital marketer are salable.  The skills translate from small businesses to large enterprises.  It is ideal for creative and ambitious people.
The average salary expectation is $61,719 annually.
Sales Consultant
The responsibilities of this position involve analyzing a businesses' sales techniques.  They offer suggestions for improvements, such as incorporating training programs for sales representatives and discovering potential clients.
Sales consultant positions can be very lucrative, especially in niche markets, because it requires specific expertise.
Salary expectations for this position are $67,558 yearly.
Project Manager
Project managers have the flexibility to work in multiple industries.  They coordinate individual tasks and gear them towards the completion of a common goal.  Video conferences are often incorporated as well as scheduling software to delegate assignments, train and equip employees, note progress, and assess results.
Project managers have a great sense of independence and are self-motivated.  There are significant levels of responsibility that allow for tremendous growth within a company.
These are just some examples of the potential of remote employment.  As things begin to shift and technology advances, we may start to see more opportunities emerge.
Remote work can be gratifying.  It permits people to have control over their day and the flexibility to work around their schedule.
For parents, it is ideal because they can be with their children.  They no longer necessarily have to arrange for after-school activities or daycare.  They can be with their kids and watch them mature.