Nowadays, thanks to the internet, everybody has a platform to speak their mind, whether it's true or not. Sometimes, it turns out great; but, other times, it can ruin a company. Either way, as a brand, it is important to know what people are saying online and how others perceive you.
While it was not the first to use social media, Wendy's may have been the first big brand to bring brand monitoring to the forefront, responding and interacting with other accounts on Twitter with snarky remarks that gained attention. Other brands have since caught on, and now they interact on Twitter in similar ways, something that has become a customer favorite.
Word of mouth on the internet is how brand champions and influencers began. Someone likes a product and shares a tweet with their followers. Their followers check it out, becoming champions of the brand and spreading the joy.
When it comes to negativity, word travels exceptionally fast. Just one or two bad reviews or comments can hurt a business, sometimes to the point of no return.
What is Online Brand Monitoring?
Online brand monitoring is almost like spying on yourself, tracking different social media channels to see what people are saying about your brand. You learn a lot of valuable information through brand monitoring, such as knowing where people are talking about your brand, how they perceive it, and collecting feedback based on user comments.
You can prevent issues from turning into crises if you stay on top of things. People who have issues with a brand don't always tag the brand in their complaints. If you are brand monitoring, you can find problems and help that person end up with a positive experience.
Brand Monitoring vs. Social Monitoring vs. Social Mentions
We mentioned what brand monitoring is, but some other terms that get thrown around are social monitoring and social mentions, and we want to clarify what those things are.
Social monitoring is a lot like brand monitoring. It focuses on searching social media sites for what people are saying about your brand instead of including other mediums, like online news media, forums, and print media.
Social mentions are relegated to only social media and are when someone tags you in a post. They are either talking directly to your brand or tagging you to make sure you see their post.
What to Monitor?
When it comes to what to monitor, the short answer is everything. Wherever people can talk and comment, that's where you want to be looking. Remember, communication moves exceptionally fast these days, so be sure to monitor these accounts often.
Some key areas to monitor should include:
All social media platforms
Online forums
Online publications and blogs
Online review sites
Online news media
Print media
Broadcast media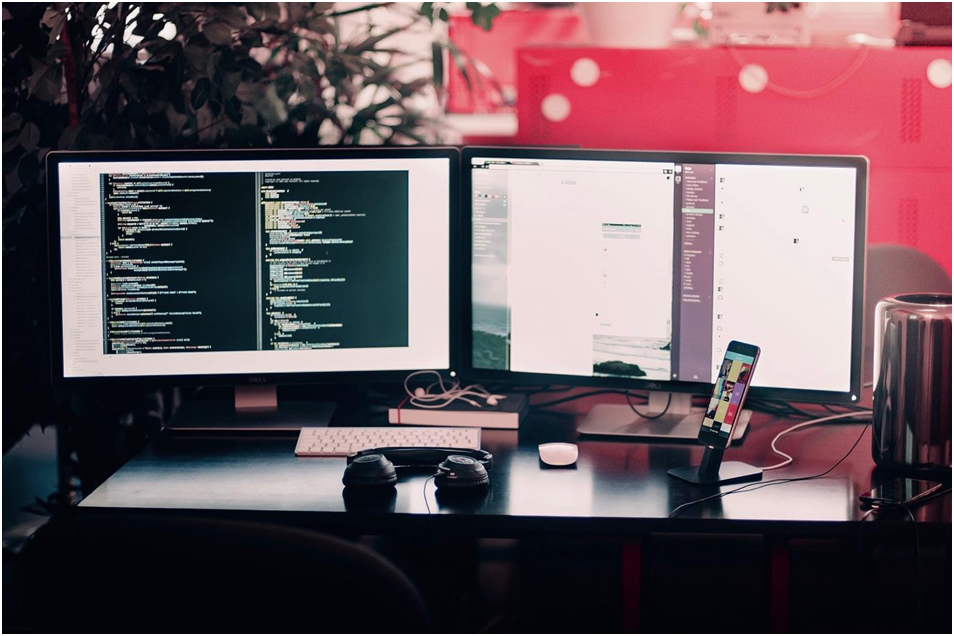 What to Track
Tracking might not be as straight forward as some would think, mostly because people can be sneaky. Of course, you should track your business name and any variation that people might use. You should also look out for any products of yours, especially if you just launched something new.
If you have a face for your brand or other employees who are well known, monitor them as well. The last thing you want is to be side struck with something out of nowhere or to have your phone blowing up because of something they said on social media, even if it has nothing to do with your brand.
Also, watch out for incoming links and follow them back to see what is sending people to your site. The conversation may not include the brand name to try and avoid any brand monitoring, but you can pick up what the perceived issue was by following the link.
An effective strategy to find out where you stand in the bigger picture is following industry publications and influencers. This approach tells you if you're doing something right, wrong, or not making an impact. It's also a good way to find out what people expect from you next and enhance your brand's reputation.
Brand Monitoring Tools
There are several brand monitoring tools available that range from free and easy to subscription-based and complex. Due to the complexity of the searches you need to monitor for your brand, you need to use more than one tool. You may be able to find one for social media, but it's not going to cover other online news media. Here are some of the most popular tools to consider:
One of the easiest tool to use, and you may already be using it, is Google Alerts. You can set up alerts for words and phrases based on your company, competitor, and any other information or terms relevant to your brand. Then, you receive an email with a Google Alert when those words and phrases appear on the internet.
Social Owl is a great tool for social media practitioners as it can help local businesses monitor their online reputations on review sites like Yelp. Plus, it gives businesses automatic real-time alerts whenever someone comments or reviews their business online.
Reddit might get overlooked as an online brand monitoring tool, but with 300 million active monthly users and 14 billion monthly views, you shouldn't overlook it anymore.
Build Relationships
Online monitoring is scary as not everything said about your brand is positive; however, you might have the chance to turn negatives into positives, and you'll only get this opportunity if you closely monitor what people are saying.
Your current customers are also a great source of information and ideas about what to do for your next products. Start conversations and see what they want, build relationships, and determine if there is anything they would like to be changed. It might not be possible to give them everything they want, but building that relationship helps build the business.
If you need help with your brand reputation, digital marketers Mobile Disruptors can help you get positive online reviews and manage your reputation.