Everybody dreams of starting their own business. It's a chance to turn your passion into a livelihood. But being an entrepreneur is no walk in the park. It takes hard work, dedication, and commitment. Even worse, it can take years to see a payoff. That's why, for most people, starting a business is only ever a hypothetical.
That said, if you have the drive and resources, starting a business can be incredibly rewarding. There's nothing quite like the satisfaction of building something from the ground up and watching it flourish.
If you want your business to succeed, you need to do a lot of planning. It's integral to have a solid business model. Luckily, we have quite a bit of experience when it comes to business. We've compiled a few helpful tips to consider for your business plan and you take the next steps.
What Is An Agency Based Business Model?
Let's start with the basics. A business model is the foundation of any successful business. It is the framework that lays out your business's function in the marketplace and should demonstrate that it can create value. Businesses come in all shapes and sizes, and so do business models.
An agency-based business model is a business model based around the principle that clients will pay for a service provided by the agency in question. Generally speaking, an agency assigns a flat fee or an hourly rate based upon the project.
Cover Your Bases
First, you need to have all of your bases covered, which means accounts, client procurements and relationships, advertising, marketing, and more.
Though the online world has made entering business easy, this doesn't mean that you can rush in on your own and hope to succeed. Instead, figure out where your strengths lie; then, work with or hire experts in the areas where you may fall short.
Remember, outsourcing is not a sign of incompetence. It's a marker of maturity to know when it is necessary. If you're a designer, focus on design and creativity – let a professional manage your accounts or social media presence.
Know Your Field
Knowing your field is incredibly important. If you're planning to enter the marketing world, you need to know what you're doing. As with any new task, there is an inevitable learning curve. If you plan to figure everything out as you go, you're unlikely to succeed.
It can be tempting to cast the widest net possible. A narrow focus can feel like it will alienate most people. But remember that most people will not become your clients. You only need to worry about targeting those that will. Figure out what your specialty or niche within your field is.
Most of the time, knowing your field means gaining experience. It might be tempting to try to start an agency fresh out of college, but unless you're a one-in-a-million prodigy, you will likely need real work experience before striking out on your own.
Know Why You Are Valuable
Knowing your worth is another key to success. What is it that makes you valuable?
Successful business models begin with clear value propositions. Find out who you need to work with to succeed. Then, make yourself valuable enough that those people will want to work with you. For our purposes, a value proposition demonstrates how you will make money for clients.
As a small agency, your advantages likely lie in the specificity of the niche you've identified, loyalty and commitment, and direct engagement. After developing and demonstrating your value to a small client base, you can expand.
Stay On Top Of Trends
As the saying goes, you can't teach an old dog new tricks. As a new business, you're at an advantage. You don't have to deal with the annoying institutionalized structures and processes that slow adaptation.
Position yourself at the forefront, gaining access to new and innovative marketing technologies. Marketing is an ever-changing game. Make sure that your model is flexible enough to adapt to the changing marketplace.
Figure Out Your Cost Structure and Revenue Stream
Your cost structure demonstrates how your agency will spend its money and resources. In general, it should cater to maximizing profit and client demand. It should also account for sustainable growth.
A revenue stream is just as it sounds. To have a successful business, you need revenue. Figure out how you will make money, including calculating how much customers are willing to pay, how much demand there is, and how you will sustain a sufficient client base for consistent profits.
Build Relationships
Relationships are the cornerstone of a successful business. Relationships exist with clients, partners, shareholders, suppliers, and contractors. As you develop your business model, explore your existing relationships, and figure out how to create new connections.
If you're new to the field, try to build strong relationships quickly. If not, make use of your connections, network, and expand your community.
Define Your Brand
Your brand is your livelihood. You need to figure out how to advertise and define yourself. If you're in advertising, build a reputation for success. If you play your cards right, you'll turn your clients into personal advertisers.
Work With Experts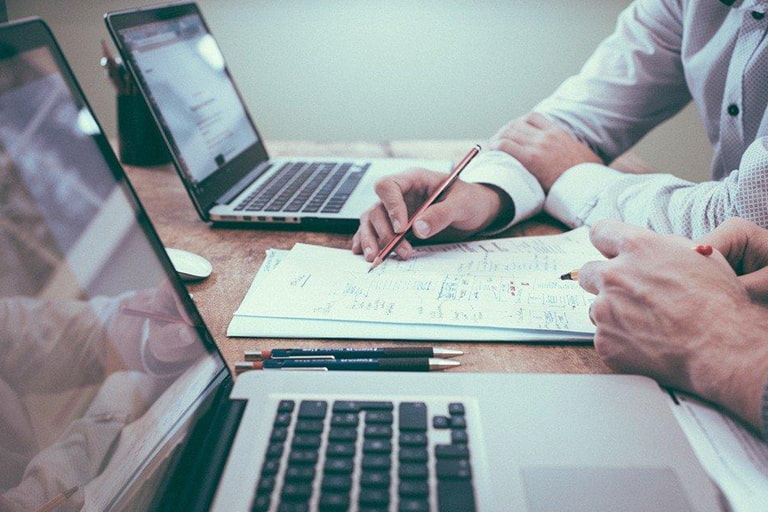 There is no shame in accepting help at the early stages of your journey. As you'll quickly find out, nobody is in business alone.
Companies such as mobiledisruptors.com offer full "Business-In-A-Box" services that cater specifically to beginners. These companies offer a wide range of services, including Turn-Key systems, web design, social media assistance, custom sales material, and ongoing training and support.
These companies allow you to focus your time on building your business, not trying to figure out software or complex marketing strategies. Let them help you figure out how to unlock your full potential.
If you're ready to be your own boss, get started right away.