Though the world of business is fast and ever-changing, some constants remain. Not everything has to be custom made. Turnkey services are services that are proven to work, which is why they sell again and again.
Not everything has the potential to be a turnkey service. Sometimes, there's no off-the-rack equivalent to a well-tailored suit. A turnkey service provider has to know what they're doing. That's why we decided to break down the main characteristics of a real turnkey service provider.
What Is A Turnkey Service?
The term turnkey pops up over and over again in the business world, but what does it mean?
A turnkey service is a service produced without a buyer in mind. It is a project that can, theoretically, be purchased by any buyer as a complete ready-to-use project as opposed to custom order.
The term itself comes from the idea that all the buyer has to do after taking possession is to turn the key. It's used widely in fields as diverse as real estate and motorsports. In real estate, the house is move-in ready. In motorsports, the car is road-ready. The same principle applies to all turnkey services.
The Characteristics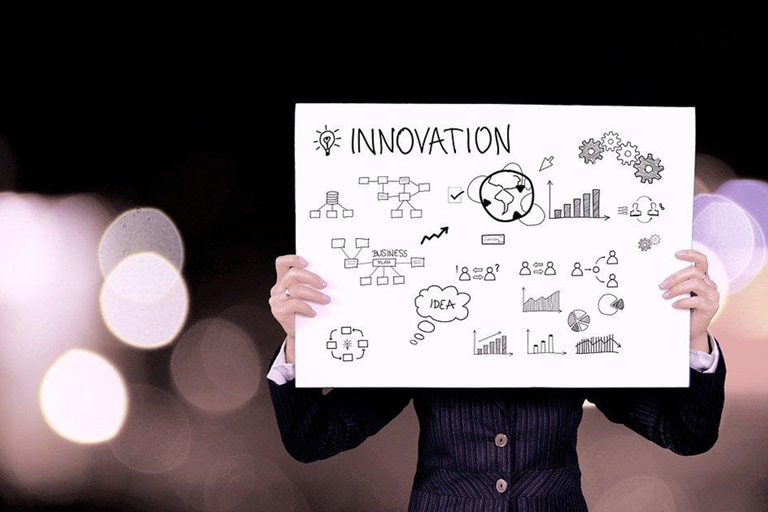 The general principle behind a turnkey service provider is that they have the expertise to produce the best possible model and framework for the service in question. While the product should be adaptable, it should not need to be adapted.
Here are the main characteristics of any authentic turnkey service provider.
5. A Ready-Made Model
A turnkey service provider must have a ready-made model. For example, a company offering a turnkey business service needs to provide a framework for your entire business. This model begins with the assumption that the buyer has no previous experience. Approaching the product this way is necessary so that a wide range of buyers benefits.
The specifics vary by provider, but in the digital era, a ready-made business would likely include a website and domain name hosted by the provider as well as software, marketing material, branding templates, and more.
4. Cutting Edge Practices
For a turnkey provider to successfully distribute a turnkey service, the provider must keep on top of industry trends, technological advancements, and innovative practices. There is no sense in selling a ready-made product that is out of date. The provider must offer products that are not only in high demand but are also highly effective in the current climate.
Again, in the modern era, a turnkey business provider needs to have extensive knowledge of social media, social media outreach, search engine optimization (SEO), and more. They must be familiar with the competition's practices to ensure that their service is universally applicable.
If a turnkey service provider does not stay at the forefront of innovation, they are unlikely to deliver a legitimately market-ready product or service.
3. Training
A turnkey provider must give you all of the tools required to use their product. These tools do not include only the keys and the vehicle. A genuine turnkey provider shows you how to drive.
In terms of turnkey business, the provider must make sure that the buyer has all of the necessary resources and information to be successful. In the end, a turnkey business should effectively turn a profit and ensure recurring revenue streams, provided it has proper management.
Proper management means having a team of staff members who are knowledgeable enough to walk a customer through the basics of marketing or business. The provider should have good general knowledge regarding demographics and targeting practices. Remember, the provider should be operating under the assumption that the buyer has no previous experience.
2. Ongoing Support
Ongoing support is a huge one. A turnkey provider should not leave it at training. The customer should expect to receive ongoing support.
To return to the example of a ready-made business, the provider should have a team of experts ready to go so that there is no issue assisting in the successful operation of that business. Experts trained in customer engagement, customer outreach, marketing strategy, and web design should be available.
Once again, it is essential to remember that while a turnkey business is ready-made, the business world is not static. For the customer to effectively run their business, they should not have to worry about falling out of touch with their technology.
1. Revenue Building Focus
This one is specifically for a turnkey business provider. A turnkey business provider gives you everything you need to design and run your own business. Their services should be complete but customizable.
A real turnkey business provider has designed its business model around growing your revenue stream and ensuring that your income is recurring. With this model design, the potential income level is theoretically unlimited and entirely up to the operator.
Conclusion
To conclude, a turnkey service provider should provide a ready-made model, cutting edge practices, training, ongoing support, and a revenue centered focus (in the case of a business provider).
A turnkey business provider such as mobiledisruptors.com is a strong example of a company that embodies these characteristics.
Mobiledisruptors.com gives you everything you need to launch a successful mobile and social marketing business. The company provides an innovative white-label turnkey system, marketing plan and domain, ongoing training and support, custom sales material, and more. Its services range from social media management and wifi marketing tools to proximity marketing and automated text message marketing systems.