It can be extremely difficult for small businesses to adapt to emerging digital technologies. Every small business owner wants their business to stay ahead of the curve, but sometimes they lack the resources and technological know how to stay competitive. There are so many local businesses that could increase their reach and revenue if they only had the tools to properly take their business online.
This is where effective service technology solutions can help small businesses reach outside of their local sphere and even provide better quality service to their customers than they could otherwise offer. There is actually a considerable variety of software service solutions out there that can offer expert advice on how a small business can stay relevant in the digital age.
Why Do Small Businesses Need Service Solutions?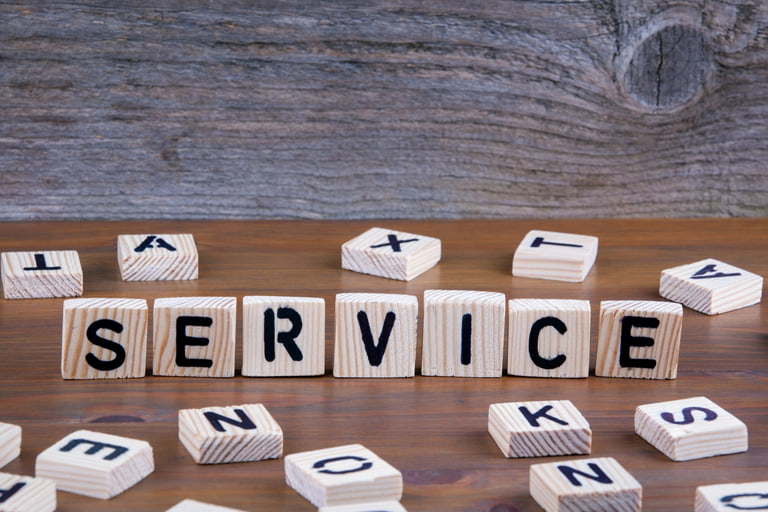 By their very nature, small businesses tend to struggle with upholding high-quality customer service and maintaining an effective digital presence. This is because they lack the personnel, expertise, and time to do it properly. However, with the right service solutions, small businesses can expand their reach through effective social media management and Wi-Fi marketing. They can also increase their revenue by encouraging customers to return using digital loyalty programs, mobile wallet options, and other digital marketing tools. As if that wasn't enough, they can even improve their customer service capabilities with various types of customer service management software.
To help you understand your options, we will be going over some of the best service solutions available to businesses today. Remember, when implemented correctly, the right service solutions can help small businesses increase customer satisfaction, expand into new markets, and experience overall growth.
Social Media Management Solutions 
Social media is one of the most powerful marketing tools at a small business's disposal, yet relatively few are able to use it to its full potential. Social media is an effective way for businesses to engage with their current customers, as well as attract new ones. The following system offers a straightforward solution to the social media needs of small businesses.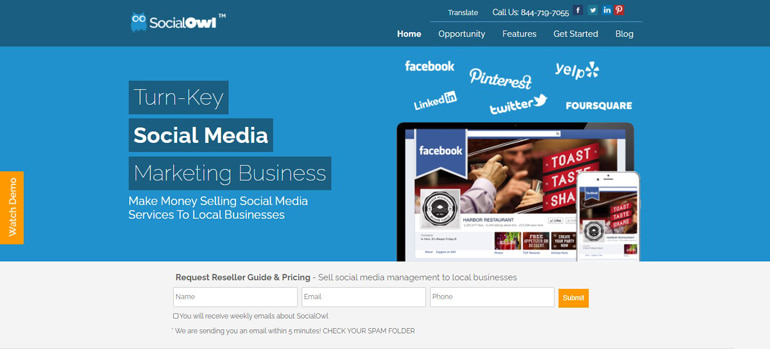 SocialOwl gives you the power to help multiple small businesses manage their social media feeds. The state-of-the-art social software gives you the power to manage a week's worth of social media content in mere minutes.
The effectiveness of social media marketing boils down to one single factor – engagement. If a business is not regularly engaging with its followers, its social media marketing efforts will fail. A lack of expertise, time, and personnel can prevent many small businesses from increasing their customer base and building brand awareness online. This is where SocialOwl's unique software can help.
SocialOwl also allows you to help businesses offer unique giveaways, sweepstakes, and promotions, all of which are immensely beneficial for driving engagement. You can then use SocialOwl to monitor a business's improving online reputation.
With easily adaptable, predesigned marketing material, you can quickly generate relevant and effective social media content for prospective clients. SocialOwl's client portal allows you to give your clients the power to view and manage their own social media accounts and clearly see the effectiveness of their business's entire social media marketing strategy.
Digital Loyalty Solutions 
Loyalty programs give businesses a competitive advantage by differentiating their products and services from those offered by the competition. Their rewarding nature helps encourage customer retention and repeat purchases. Most small businesses lack the ability to create their own loyalty program, but the following solution can help.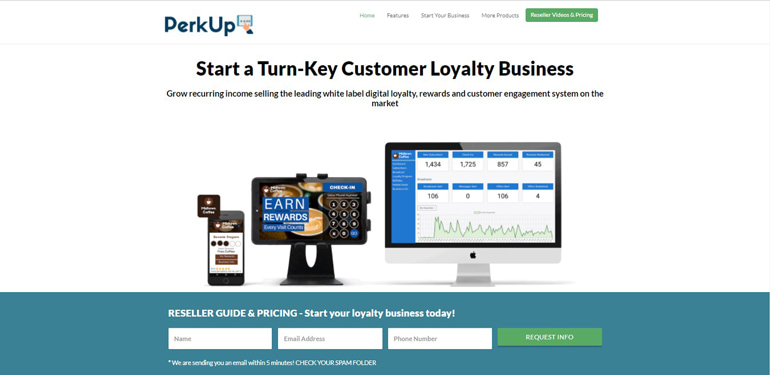 PerkUp offers a turn-key digital loyalty program that can be adapted by businesses to increase their revenue. Their unique loyalty and mobile deals system rewards customers and helps businesses stay engaged with their existing customers.
You get all the training and support you need, which enables you to establish loyalty programs for local businesses that would otherwise lack the expertise to do so for themselves. The loyalty programs are intentionally designed for straightforward operation, so you do not need any previous experience.
Wi-Fi Marketing Solutions 
Wi-Fi marketing allows retailers to provide wireless internet access to their customers, which can then be used to offer promotions, advertisements, and other marketing material directly to their mobile devices. It is a powerful marketing tool that many small businesses do not take advantage of.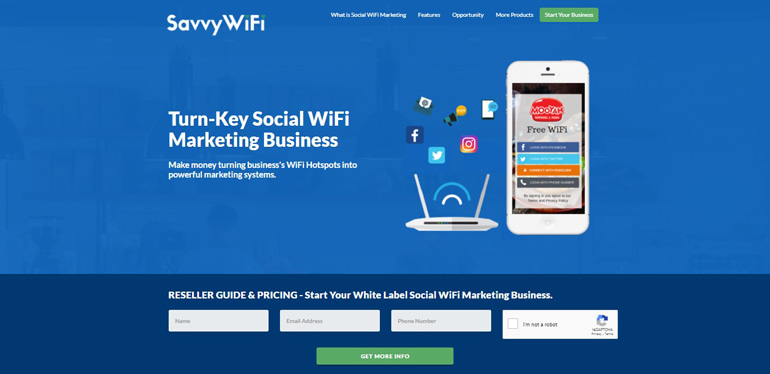 This Wi-Fi marketing solution provides all the tools necessary to transform a business's free Wi-Fi into a powerful marketing tool. With Wi-Fi marketing, businesses are able to mandate what users view as they gain access to the network. Usually this involves a splash page that will be filled with important advertising content.
Businesses that take advantage of Wi-Fi marketing can also gain access to customer email addresses, which can prove invaluable for future email marketing efforts. All of the big companies use Wi-Fi marketing for a reason. Use SavvyWifi and help small businesses increase their sales and understand their customers better by taking advantage of this powerful marketing tool.
Customer Service Solutions
If a business is going to stay competitive, it is important that it adapts and employs new forms of customer service software. Impressive customer service will encourage customers to view a business in a positive light, which will encourage them to return. The following software services can help a small business improve its customer service.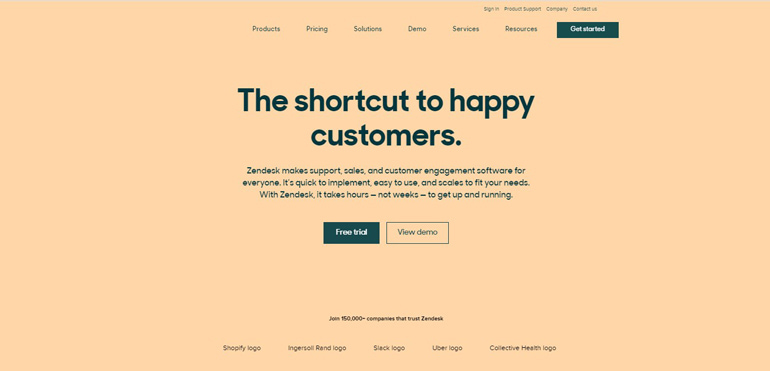 Zendesk puts your customers first by offering a straightforward multi-channel system, which organizes all email, web, social media, phone, and live chat communication in one place. It also offers a customer self-service portal for any customers you have that would prefer to resolve their issues on their own.
Zendesk allows you to build more durable relationships with your customers because it offers a customer engagement feature. This feature provides you with access to key insights about the behavior of your previous customers, which allows you to deliver even more personalized customer support in the future.
Zendesk's affordable pricing structure also allows you to build the exact system you need. More comprehensive plans will cost more per month, but if you only need a limited plan it can be very affordable.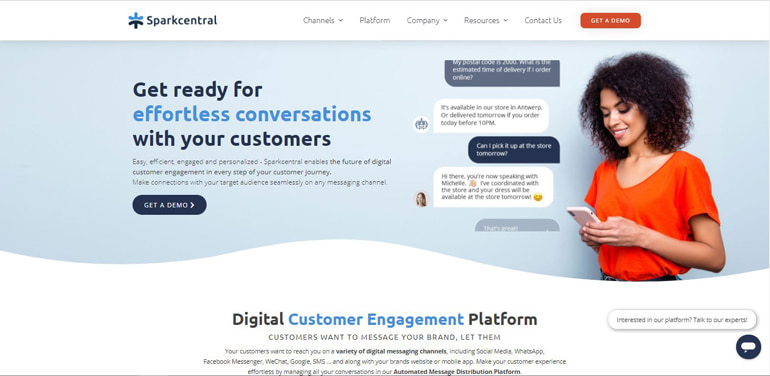 Sparkcentral allows you to take control of social media customer service issues. Given the increasing prevalence of social media-based customer service, it is important that you have a way to respond to customer inquiries and complaints on these platforms.
This social media customer service software features an engagement dashboard, which helps agents quickly resolve issues and improve their response times. You also get access to a helpful reporting and analytics portal, which allows you to track productivity and other analytics.
Responding to customer service issues over social media will give your business a much stronger digital presence and it will help you establish your brand as current and technologically savvy.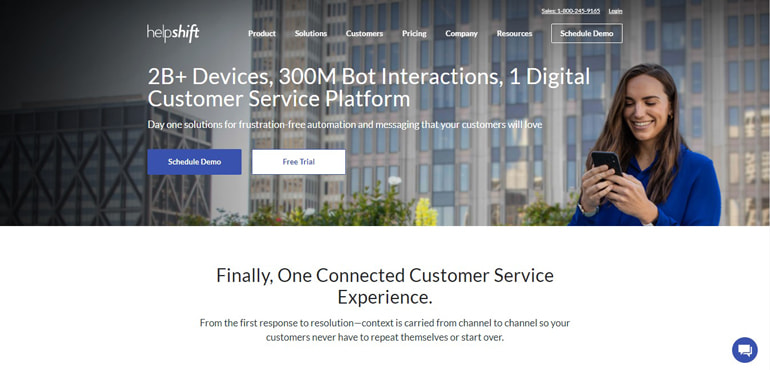 Helpshiftlets you deliver customer support directly through your business's own mobile app. Again, this will help ensure your brand has a modern feel.
The in-app messaging software allows you to help customers that are reaching out from their mobile devices, which means they would not have to venture to your actual website, or call your customer service phone line.
Helpshift allows your customers to receive answers to their inquires quickly and conveniently. Some of the more useful features include image and video attachments, which means your customers can send and receive images and videos. For example, a customer could send you a screenshot to more easily explain an issue they were facing. You also get options for push notifications and visual customization. You can adjust colors, fonts, and other visual features to help match them to your business's other branding.
Helpshift is compatible with iOS, Android, HTML 5, Unity, Cocos2d-x, and PhoneGap apps. It is available at a low monthly price, which gives you two team members and 20,000 monthly users.
Complete Service Solutions Packages 
Sometimes businesses need a complete digital overhaul. Small business owners tend to be extremely busy individuals and sometimes they are unaware of the benefits a strong digital presence can have for their business. There are solutions that can help you bring these outdated businesses into the digital age.
MobileDisruptors gives users all of the mobile and social marketing products and knowledge they need to completely overhaul small businesses. You can take a local business that is completely disconnected and quickly update its entire social media presence, institute a digital loyalty and text engagement program, and set their retail space up with an effective social Wi-Fi system. On top of all that, they provide the necessary tools to offer mobile wallet services.
Essentially, MobileDisruptors provides a turn-key system that allows you to offer a multitude of service solutions to local businesses.