Most places you go to nowadays, whether a restaurant, retail shop, or airport, will have free WiFi available. When the internet was first available, you could only access a WiFi hotspot in a limited number of spaces, mostly airports, and it was extremely costly. Then, a few more spots provided access to guest WiFi, but it would still cost you. Eventually, more and more establishments offered unlimited free WiFi.
What is Social WiFi Marketing?
Your business may still require your customers to use a password to log in to the guest WiFi, but this doesn't necessarily lead to extra profit long term. Chances are a WiFi user in your establishment is doing business with you anyhow. Providing them with a password doesn't change that, and it doesn't encourage them to return.
More and more establishments are giving up on passwords and having users sign in with Facebook, Google, email, or other forms of social media. This is called social WiFi Marketing. Once you sign in using whichever method you choose, you're often taken to a splash page where you may see upcoming deals, coupons, and information about new products launching, which could entice the user back.
Not only are you able to provide your customer with news that may benefit or interest them, but you'll also be able to collect a lot of information about the user, including contact details and their interests. This will allow you to target them through various methods such as social media and email.
How Does Social WiFi Marketing Work?
Most establishments will have signs hanging up, or another way of identifying how to get onto the internet through the network. Some places will offer a discount or other incentives for logging into their free WiFi network with a social media account.
After the user has logged in, they should be taken to a splash page, which is a marketing page set up by the establishment (restaurant, hotel, retailer, etc.). To make the most with your WiFi marketing, encourage the user to use Facebook to sign in.
Then, when they're signed in, you can access certain information, such as how many times they return to your venue or how long they stay on the premises. If they sign in with Facebook, you'll be able to access more information such as their likes, demographic data, and contact information.
These details will allow you to successfully market to your customer. You can provide them with incentives to return to your venue, have them fill out surveys, ask them to leave a Google Review, or conduct multichannel marketing through email, Google Ads, and Facebook Ads. Additionally, you can target customers through other means such as demographics and return on investment.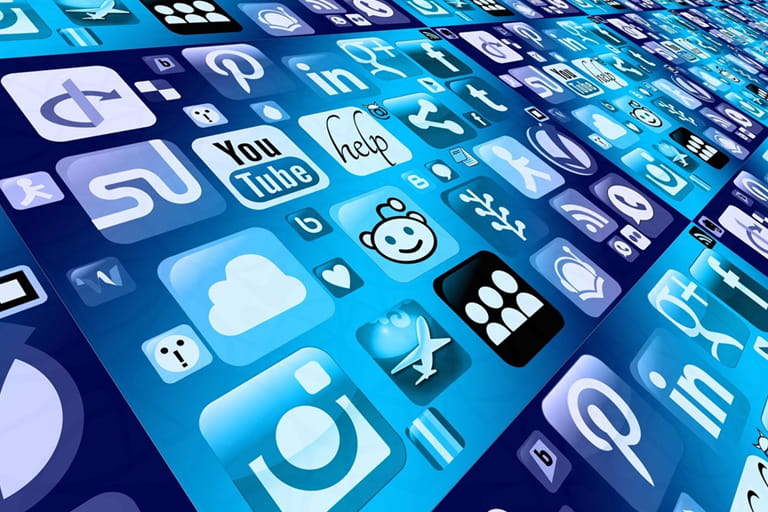 How Do Users Benefit from Social WiFi Marketing?
In addition to your business, how does WiFi marketing benefit your customers?
For one, it's convenient. A user who repeatedly returns to the same coffee shop and uses their WiFi can easily log in with just one click. Additionally, sign-ins can often be remembered, preventing someone from having to continuously enter their log-in details.
Customized splash pages and offers through email and social media offer another benefit for users. Existing customers may appreciate getting a free latte every month, for example, or 10% off their next meal.
There are endless opportunities for companies to make sure their users benefit from signing in with their social media accounts. Many customers enjoy being the first to know about new products and events.
How Do Companies Benefit from Social WiFi Marketing?
Social WiFi marketing allows companies to connect with, and understand, their customers in a way like they never could before.
Gone are the days of the brick-and-mortar stores marketing to everyone in the hopes that someone driving by their store or listening to the radio would stop by.
Even when internet marketing started out, it was a broadly cast net. You weren't quite sure where you wanted your boundaries to be, geographically or demographically, and you couldn't be sure what your customers were interested in.
With social WiFi Marketing, companies don't need to guess. They know their demographics, what they like, how often they visit, how much they spend, etc. This allows companies to increase their branding presence by sending out digital marketing campaigns to stay fresh in the customers' minds.
For example, a company can look to see how it can benefit from its customers utilizing multiple locations. Offering a discount at a location that's having a slow month might allow you to push some business that way. Chances are your customers will purchase more than required to take advantage of the promotion.
Companies have a real opportunity to build valuable relationships with their customers through social WiFi marketing. Create specific marketing campaigns for those who visit most often and thank them for their continued support. When it comes time to decide the next flavor, color, or dish, ask your customers for their input to make them feel valued.
Helping Companies Set Up Social WiFi Marketing
If you're interested in learning more about social WiFi marketing, reach out to MobileDisruptors. They can also help you out if you're interested in making a business out of setting companies up for social WiFi Marketing.